Foundation Horses
Foundation sire and foundation mare or dam refer to the earliest progenitors of a breed. Foundation horses are listed on this page.
1. Foundation Horses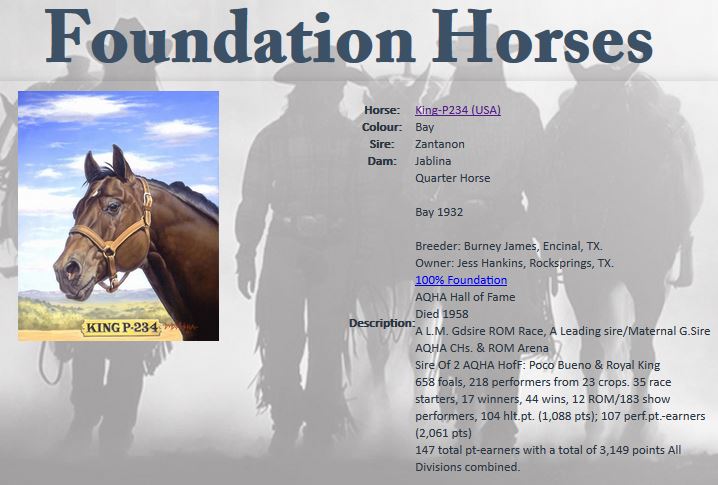 Figure 1: Foundation Horses
To show the horse on the Foundation Horses page, the Foundation Horse indicator needs to be ticked on the Horse's record.
This property can only be updated by SAQHA