All-Star Stallions at Stud
All Stars are SAQHA registered Stallions that have been subjected to the 5-Panel Genetic testing with all N/N results. The Stallions have been vetted by a qualified vetenarian to confirm conformation correctness, no parrot mouth and non cryptorchid as per SAQHA rules..
If you want to list your Stallion under the All-Stars section, ensure that all the required tests have been submitted to SAQHA for the current breeding season. Test results must be submitted by using the "Submit Test Results" link on the "SAQHA Froms" section on the website.
The test results will then also by listed under the horse's record and be visible to the public for breeders to reference.
5-Panel Genetic tests are required and need to be submitted only once. CEM test results need to be submitted on an annual basis, if the Stallion is to be used for breeding in that particular season.
1. All-Stars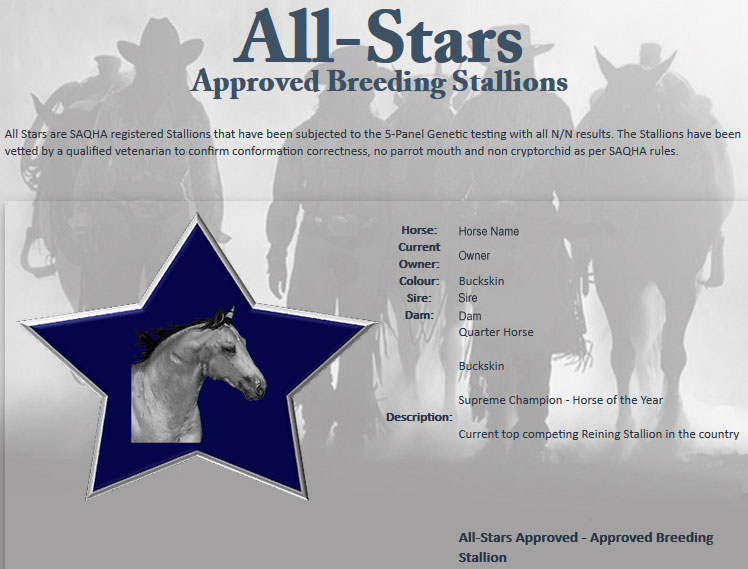 Figure 1: All-Stars
To show the horse on the All-Stars page:
1. A head photograph needs to be loaded for the horse (Can be done by a member)
2. The All-Stars indicator needs to be ticked on the Horse's record (Done by SAQHA)