Quarter Horse Search
Horses registered with SAQHA will be listed.
Basic information about the horses will be displayed on the main screen.

To search for a horse, use the "Filter" box, and enter the name or part of the name.
Any of the information displayed can be used as search criteria.

When the horse is found, either Double-click on the row, or Highlight the row and click the "View" button.
To Search for a Reference Horse, first check the "Show Reference Horses" checkbox. All the reference horses will now also be displayed.
Search for the Reference horse following the same procedure as before.
1. Horse Search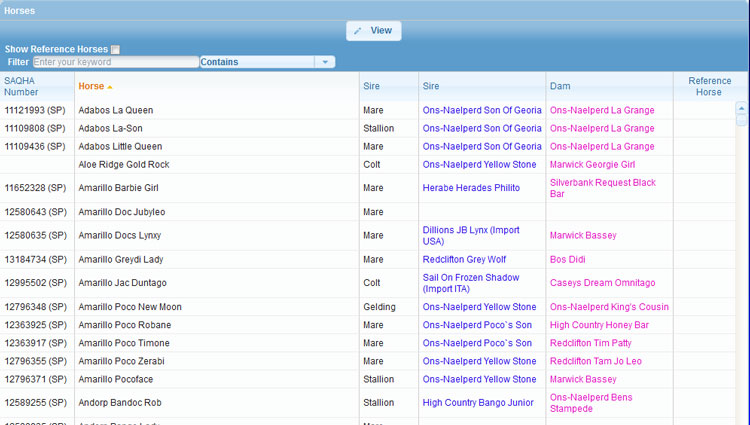 Figure 1: Horse Search